How to Draw Cars with Sections
Drawing cool cars from memory means you have to take a pragmatic approach to drawing.  One of the tips in the automotive design industry to is to define your shapes using sections so I am going to show you how to draw cars with sections.
So what are sections? Sections are "slices" of the vehicle body that describe the shape of the vehicle.  If you have a sphere, the section describing the shape would be a circle.
So the challenge is to develop a series of sections that will help you to build the forms of your vehicle illustration.  Check out the video below to see how sections can help you to perfect your drawing skills.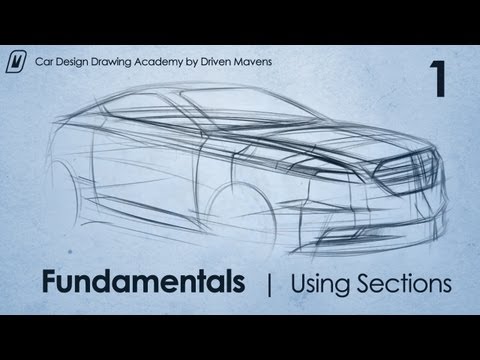 If you are looking for a beginners course, our popular introduction to transportation design will cover excellent fundamentals and basics in analog and digital drawing formats.  Plus! It supports this blog for free content
 How to Draw Cars Now (Analog vs Digital Drawing Techniques Special Edition DVD set)