What's it like to draw the ultimate driving machine with a black marker? Well……fast!  A few weeks ago we published a couple of sketches using a Sharpie Marker so we continue on with drawing cars using different brands.  I sketched a few of my drawings before using Sharpie and then I decided to start off the BMW with an old prismacolor marker.
I want people to understand that digital tools are definitely great but the heart of your concentration should be with traditional mediums.  Sometimes the digital tools are just easier for me to capture video and to teach….but let it be known that the intent is for you to draw cars using traditional tools.
So we are going to go with another Sharpie Marker sketch so sit back and enjoy the demo.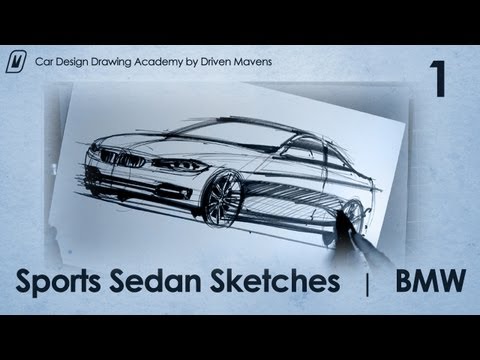 Join DM for FREE Video, Post and Podcast Updates!